Get a better Perspective –
Navigate your company towards success
For successful enterprise management, the latest facts, figures and trends from controlling are required at the touch of a button. These are displayed clearly by the Corporate Planning systems. The software is characterised by simple operation, a very high degree of flexibility and short implementation periods. All controlling areas are covered by CP products, from operative controlling to strategic business planning and risk management, and even consolidation.
More than 2,500 SMEs with over 15,000 users in diverse sectors of industry have already seen for themselves the efficiency of CP software in everyday use.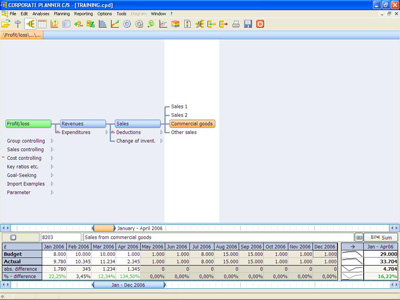 The Corporate Planner suite consists of software for Planning and Budgeting, Reporting and Analysis, Balanced Scorecard, Risk Management and Consolidation
click here to Corporate Planner - Quick Guide.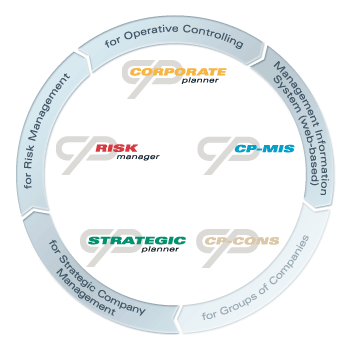 For more information about the Corporate Planning software suite please click here to view or download the factsheet.